All UptimeToolbox accounts start on the free plan. While that's great for starting out you may soon find that you need to monitor additional sites and services.
Luckily, upgrading your plan is easy, and can be done in three simple steps.
Step 1. Click on your personal menu on the top right hand corner of your dashboard. Alternatively, you using the following link to our billing page.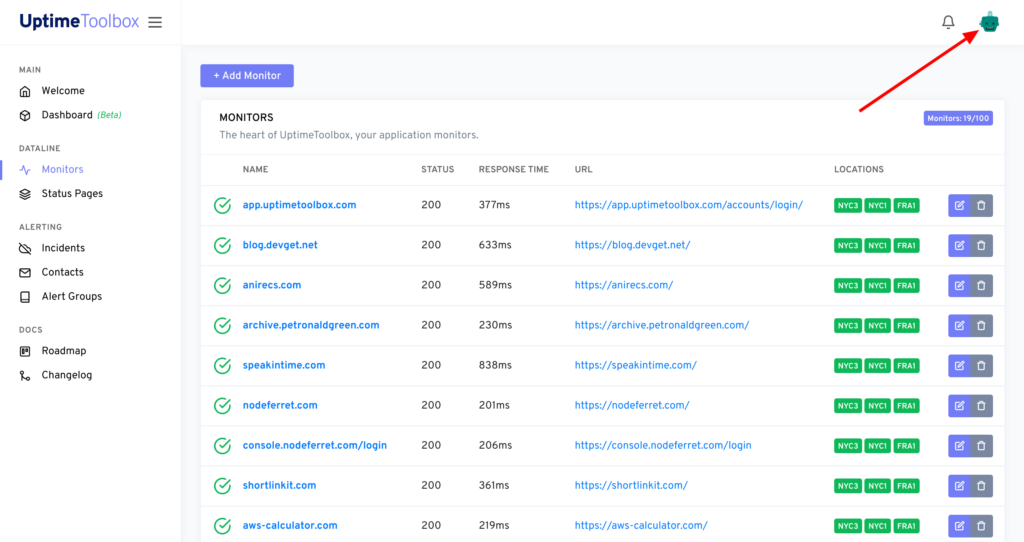 Step 2. From the dropdown, select "Billing".
Step 3. Select the plan you wish to upgrade to and compete the checkout process.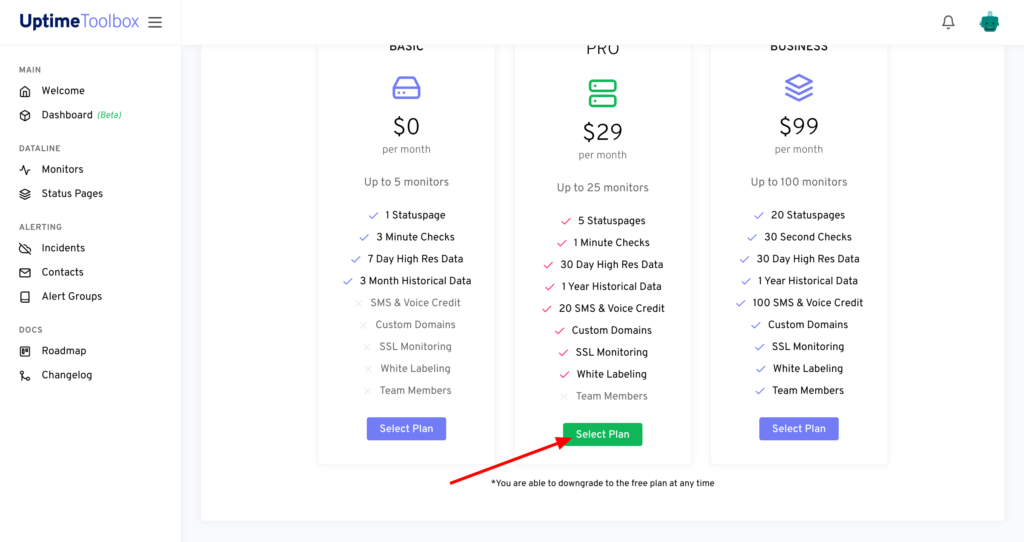 Immedieaely after checkout you should see your new plan outlined on the Billing page.
Don't hesitate to contact us using the live chat if you encounter any problems.